Our Projects
Jackson Pollock for Dallas Museum of Art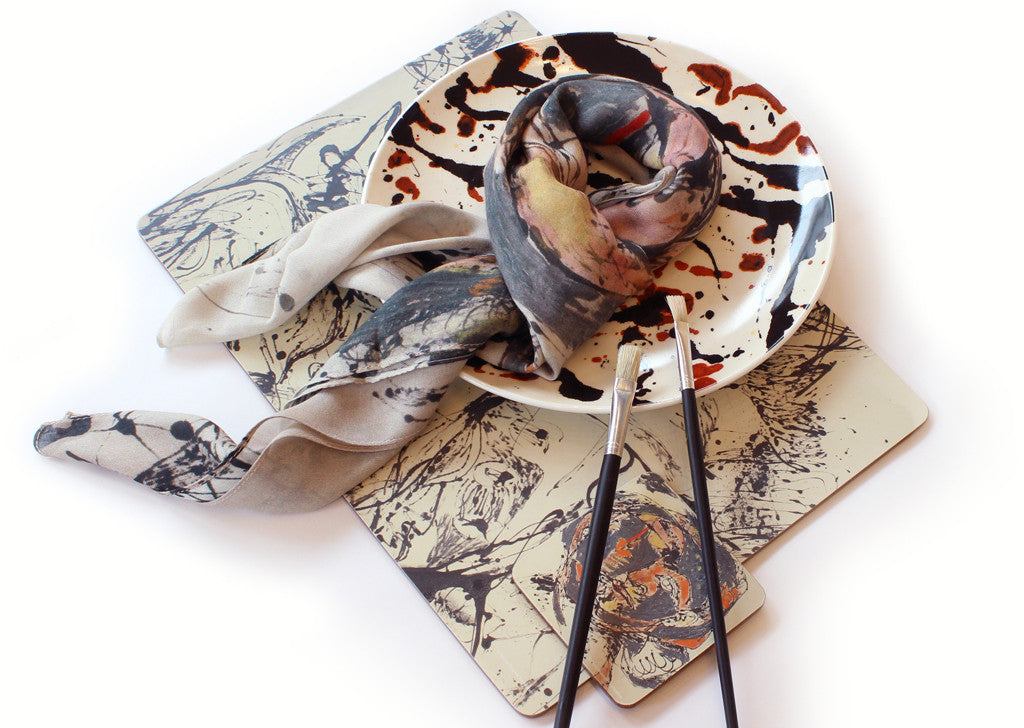 The project
Jackson Pollock: Blind Spots is a major survey of Pollock's black painting ever assembled. The exhibition includes many works that have not been exhibited for more than 50 years.
Exhibiting works from the height of the artist's celebrity set against his lesser known paintings will offer the opportunity to appreciate Pollock's broader ambitions as an artist, and to better understand the importance of the "blind spots" in his practice. This exhibition offers critical new scholarship on this understudied yet pivotal period in the artist's career and provides radical new insights into Pollock's practice.
Third Drawer Down Studio has developed a range of products exclusively for Dallas Museum of art, featuring works in the exhibition and DMA's collection.
The products
-Placemat set
-Model/Cashmere scarf
-Porcelain Plate
-Glass Set
-Fabric key rings
-Tote Bags

The gallery
The Dallas Museum of Art is both a responsible steward of cultural heritage and a trusted advocate for the essential place of art in the lives of people locally and around the globe. The DMA is transparent, ethical, and takes informed risks. It promotes research, dialogue, and public participation, helping to reveal the insights of artists from every continent over the last 5,000 years.