Our Projects
Sidney Nolan & Ned Kelly for The National Gallery of Australia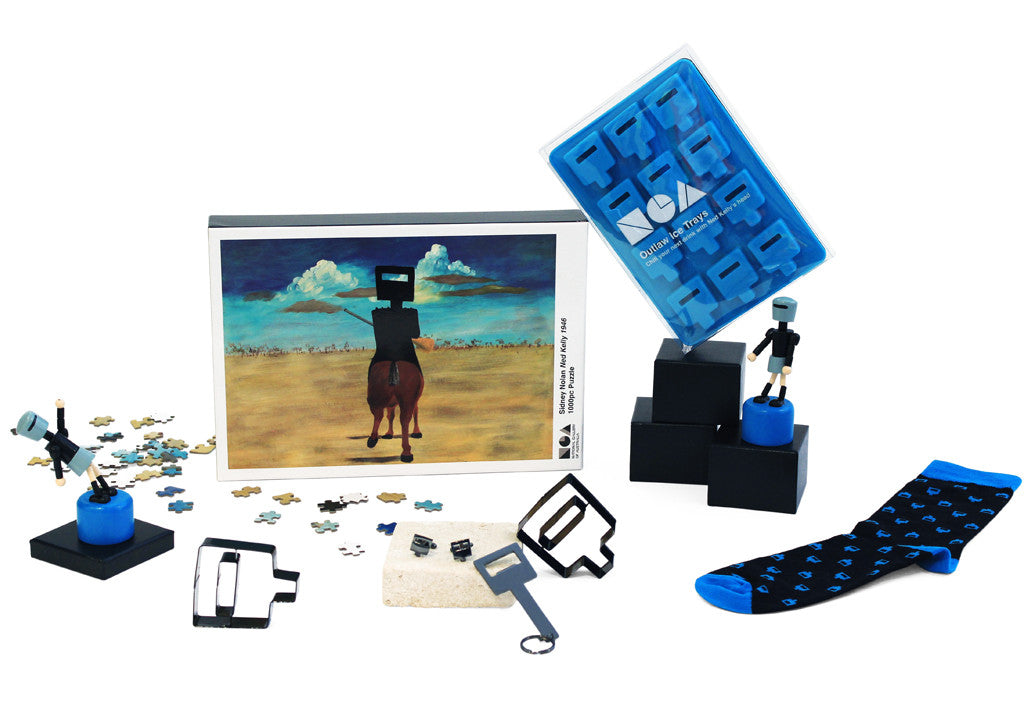 The project
Sidney Nolan's iconic Ned Kelly paintings are some of the most important artworks visitors will encounter when they visit the National Gallery of Australia.  These works emphasise the point that Australian art is part of the world, with its own stories to tell. This theme of connectedness and distinctiveness in relation to culture and place is integral to Nolan's Ned Kelly series.
Third Drawer Down Studio was invited to design a series of objects that interpreted the Ned Kelly theme. The collection appeals to children, men and woman - image related and functionality was key.  
The collection
-Puzzle
-Ice cube tray
-Cookie cutters
-Socks
-Bottle Opener
-Wooden Push Toy
The gallery
The National Gallery of Australia (NGA), located in Canberra, is the Commonwealth of Australia's national cultural institution for the visual arts and is part of the Ministry of the Arts within the Communications and the Arts portfolio.