Our Projects
Whitney Relaunch 2015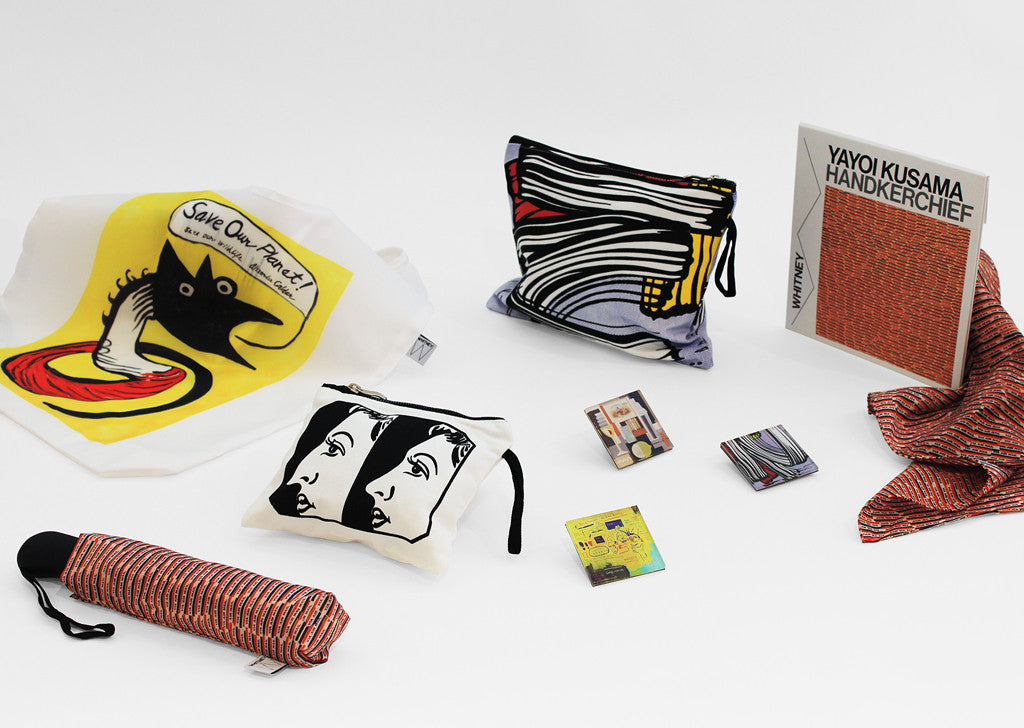 The project
In 2015 the Whitney Museum of American Art moved into his new home in the Meatpacking District.  The amazing building was designed by world renowned architect Renzo Piano and is situated between the High Line and the Hudson River. Whitney's new building has vastly increased the exhibition and programming space, offering the most expansive display ever of its unsurpassed collection of modern and contemporary American art.
Third Drawer Down Studio was invited by Whitney to produce a merchandise collection celebrating their collection.  The collection comprised of objects by Roy Lichtenstein, Andy Warhol, Yayoi Kusama and Alexander Calder.
The collection
-Tote Bag
-Scarf
-Umbrella
-Magnets
-Handkerchief
-Canvas Clutch
-Makeup Purse
The museum
As the preeminent institution devoted to the art of the United States, the Whitney Museum of American Art presents the full range of twentieth-century and contemporary American art, with a special focus on works by living artists. The Whitney is dedicated to collecting, preserving, interpreting, and exhibiting American art, and its collection—arguably the finest holding of twentieth-century American art in the world—is the Museum's key resource. The Museum's signature exhibition, the Biennial, is the country's leading survey of the most recent developments in American art.